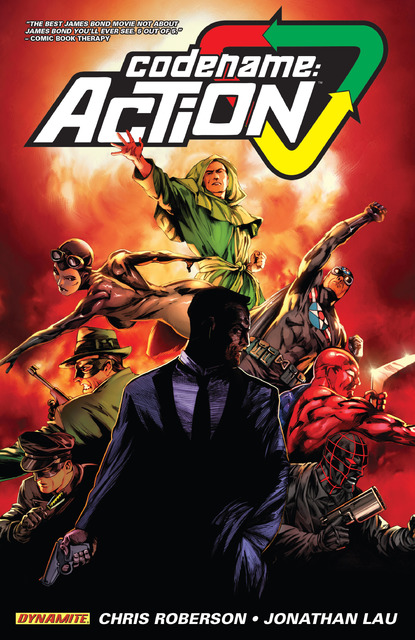 Codename - Action (2014)
English | CBR | 168 pages | 327.53 MB
During the height of the Cold War, unknown forces scheme to heat up a global conflict. As key officials on both sides of the Iron Curtain are replaced with doppelgängers, the infiltration threatens to disrupt the precarious state of world affairs. The security of the Free World depends on a young secret agent, one assigned to shape the world's masked heroes into a force with singular purpose and unyielding resolve! Witness Operative 1001's transformation into the international secret agent and master of disguise, Captain Action... and his alliance with Green Hornet, Kato, Operator 5, Black Venus, American Crusader, Death Defying 'Devil, and The Spider!
Collects Codename: Action #1-5!
Download Link:
We are replacing filejoker links with Filedd. Sorry for the inconvenience.