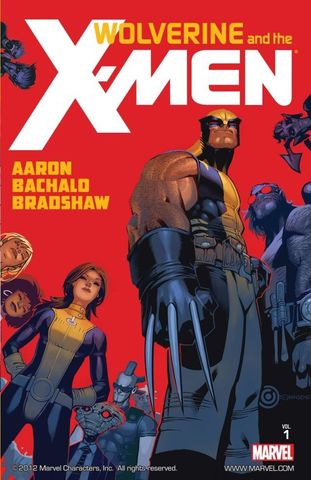 Wolverine and the X-Men By Jason Aaron v01 (2012)
English | CBR | 106 pages | 121.47 MB
Collects Wolverine & The X-Men #1-4.
Spinning directly out of Schism, the X-Men are split in two. Rejecting Cyclops' isolationist stance, Wolverine takes half the X-Men back to Westchester to start over again with a new school, a new student body and a lot of surprises. But what happens when the new Hellfire Club decides to burn the place to the ground?
Download Link:
We are fixing the dead links. Please check
NEWS
for schedule and progress.