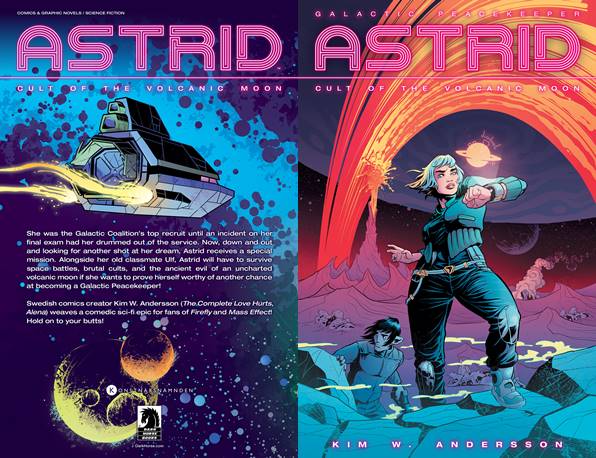 Astrid v01 - Cult of the Volcanic Moon (2016)
English | CBR | 134 pages | 307.6 MB
Formerly the Galactic Coalition's top recruit, the now-disgraced Astrid is offered a special mission from her old commander. She'll prove herself worthy of another chance at becoming a Galactic Peacekeeper... if she can survive giant insects, brutal sects, and the ancient evil of an uncharted volcanic moon, of course!
Swedish comics creator Kim W. Andersson (The Complete Love Hurts, Alena) weaves a comedic sci-fi epic for fans of Firefly and Mass Effect!
Download Link:
We are replacing filejoker links with Filedd. Sorry for the inconvenience.