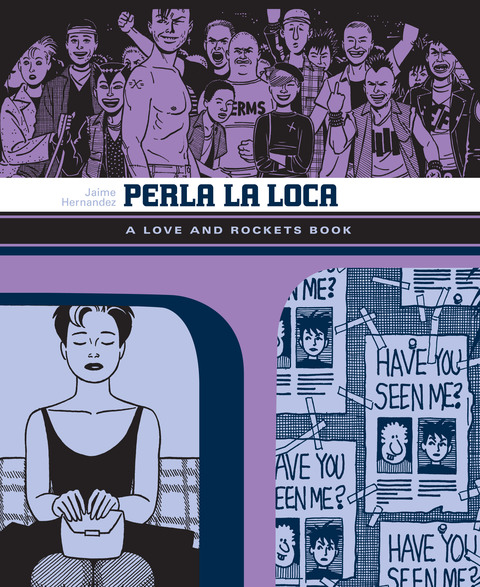 The Love and Rockets Library v03 - Perla La Loca (2007)
English | CBR | 290 pages | HD | 307.98 MB
The 30th anniversary Love and Rockets celebration continues with this third of three volumes collecting the adventures of the spunky Maggie; her annoying, pixie-ish best friend and sometime lover Hopey; and their circle of friends. Perla begins with the "Wigwam Bam" story, arguably Jaime Hernandez's definitive statement on the post-punk culture. As Maggie, Hopey, and the rest of the Locas prowl Los Angeles, the East Coast, and parts in between trying to recapture the carefree spirit of those early days. "Wigwam Bam" brings us up to date on all the members of Jaime's extensive cast of characters and then drops a narrative bomb on Hopey (and us) in the very last pages. Split up from Hopey yet again, Maggie bounces back and forth between a one-laundromat town in Texas (the "Chester Square" that serves as the title of two of the strongest stories in the book), where she has to contend with both her own inner demons and a murderous hooker, and Camp Vicki, where she has to fend off her aunt Vicki's attempts to make her a professional wrestler and the unwanted advances of the amorous wrestling champ-to-be, Gina. As usual, Jaime spotlights a wide range of headstrong female characters. And what's this about Maggie getting married?
"No one in comics has ever used the comics longform, the number of pages and the years between books, to such beautiful effect. Jaime Hernandez is comics' poet laureate of memory and meaning." -- Tom Spurgeon, The Comics Reporter
Download Link:
We are replacing dead links with Filedd. Sorry for the inconvenience.