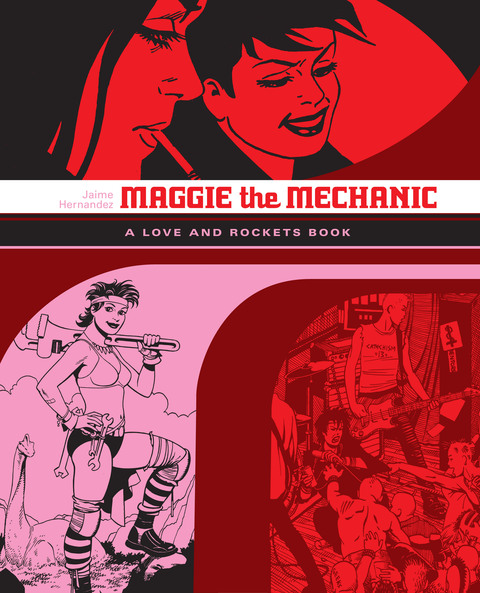 The Love and Rockets Library v01 - Maggie the Mechanic (2007)
English | CBR | 277 pages | HD | 302.96 MB
The 30th anniversary Love and Rockets celebration continues with this, the first volume of the Love and Rockets Library collecting the adventures of the spunky Maggie, her annoying best friend and sometimes lover Hopey, and their circle of friends, including their bombshell friend Penny Century, Maggie's weirdo mentor Izzy -- as well as the wrestler Rena Titanon and Maggie's handsome love interest, Rand Race... "Maggie the Mechanic" collects the earliest, punkiest, most heavily sci-fi stories of Maggie and her circle of friends, and you can see the artist (who drew like an angel from the very first panel) refine his approach: Despite these strong shifts in tone, the stunning art and razor sharp characterizations keep this collection consistent, and enthralling throughout.
"The Love and Rockets Vol. 1 reprints may be my favorite publishing project of the last five years, and there are a lot of fine projects going on... the smaller, bargain-priced volumes [are] the perfect vehicle for that material, the best comics series of all time." -- Tom Spurgeon, The Comics Reporter
Download Link:
We are replacing dead links with Filedd. Sorry for the inconvenience.