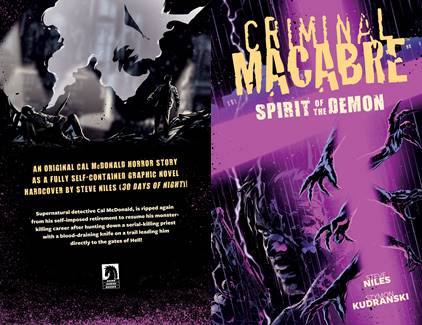 Criminal Macabre - Spirit of the Demon (2022)
English | CBR | 76 pages | 83.13 MB
An original Cal McDonald horror story as a fully self-contained, graphic novel hardcover by Steve Niles (30 Days of Night)!
Supernatural detective Cal McDonald, is ripped again from his self-imposed retirement to resume his monster-killing career after hunting down a serial-killing priest with a blood-draining knife on a trail leading him directly to the gates of Hell!
Criminal Macabre is back and bloodier than ever!
Download Link: