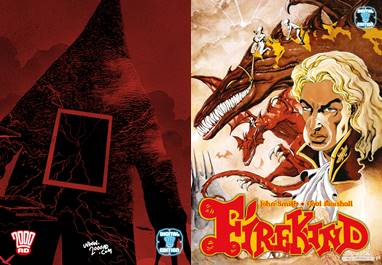 Firekind (2021)
English | CBR | 88 pages | 106.78 MB
Dragons. Flying rocks. Humans invading a supposedly-primitive culture of blue-skinned aliens... Discover more than just another blockbuster with John Smith and Paul Marshall's Firekind - in a digital collection for the first time.
First appearing in 2000 AD Progs 828 to 840, Firekind follows human xeno-botanist Hendrick Larsen who travels to the alien jungle planet Gennyo-Leil whose atmosphere is a toxic hallucinogen. Though he initially gains the inhabitants' trust, his mission is compromised by the arrival of a merciless gang of mercenary poacher/torturers.
But Gennyo-Leil is not without defences.
Don't forget - if you purchase a digital product from the 2000 AD webshop you can read it in the 2000 AD app (and vice versa) when you use the same registration/log-in details for both!
Download Link: