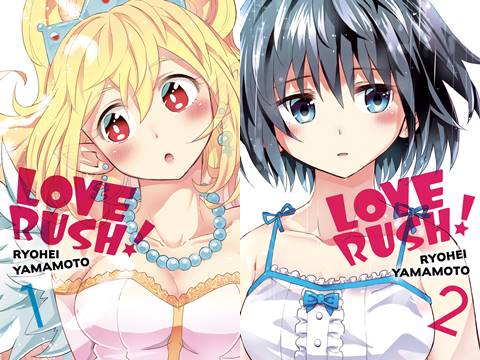 LOVE RUSH! v01-v02 (2020)
English | CBR | 2 Issues
English translation of the Japanese manga Love Rush! (ラブラッシュ!).
Reiji Hakuba carries the ubermale gene, an unusual gene that causes women to see him as a super stud. It even attracts supernatural girls from other realms who hope to make Reiji their betrothed. But Reiji doesn't want a harem. He wants the heart of his childhood friend Shizuku, the only girl unaffected by his gene.
Enter Kokoro Roko Rokoko, cupid princess from the Celestial Realm, who makes it her mission to protect Reiji from the otherworldly cuties out to snag his heart - so she can win it for herself. Will Reiji be able to dodge the unearthly advances of Kokoro and the others long enough to confess his feelings to Shizuku?
Download Link: