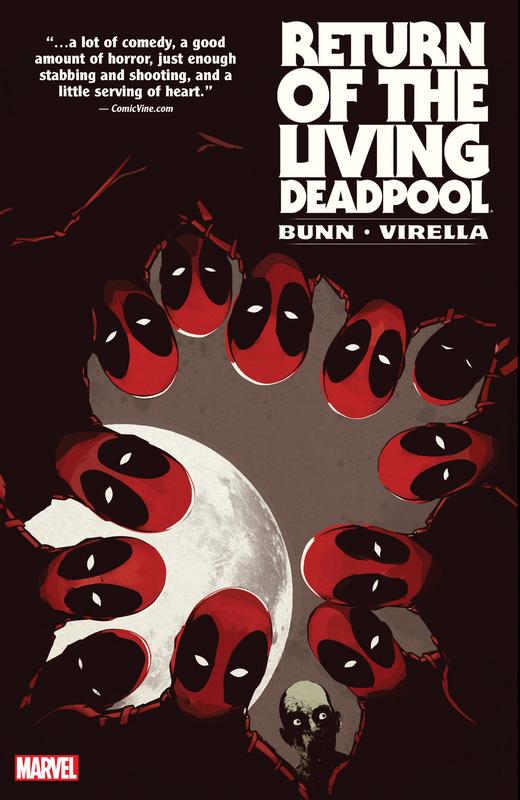 Return of the Living Deadpool (2015)
English | CBR | 95 pages | 133.7 MB
Collects Return of the Living Deadpool #1-4.
NIGHT OF THE LIVING Deadpool brought you the tale of the Merc with the Mouth trapped in a zombie apocalypse. Our hero eventually found a "cure" to the outbreak - any zombie that ate Deadpool transformed... into another Deadpool. Happily ever after? Not so fast! Because wandering hordes of Deadpools might just be worse than flesh-hungry walking corpses! Now, the world is overrun by zillions of Deadpools AND zillions of zombies, and a girl named Liz just wants to live through the night. But did she really just find a good Deadpool among the chaotic hordes? Plus: Wait, what's the actual danger of a planet overrun with Deadpools? Tummy sore from laughing? Overdose of awesomesauce? Or just too much of a good thing? I have no idea how this is going to end.
Download Link:
We are replacing filejoker links with Filedd. Sorry for the inconvenience.