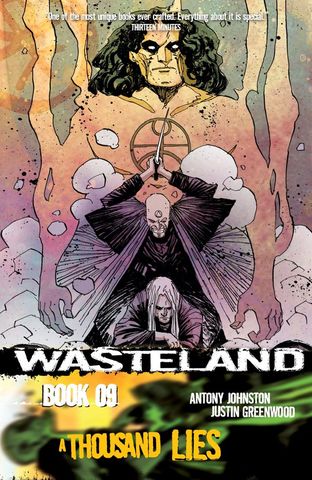 Wasteland v09 - A Thousand Lies (2014)
English | CBR | 150 pages | 211.89 MB
The beginning of the end! Marcus has long dreamed that 'everything ends in fire,' but even he didn't expect this! As the city prepares to face his mysterious father, a cabal of his closest advisors plots to assassinate Marcus... but the Lord Founder has a few secrets of his own, and their revelation will bring the city to its knees!
Collects Wasteland #46-51.
Download Link:

Download links are not available at this moment. We will fix them ASAP.


We are replacing dead links with Filedd. Sorry for the inconvenience.