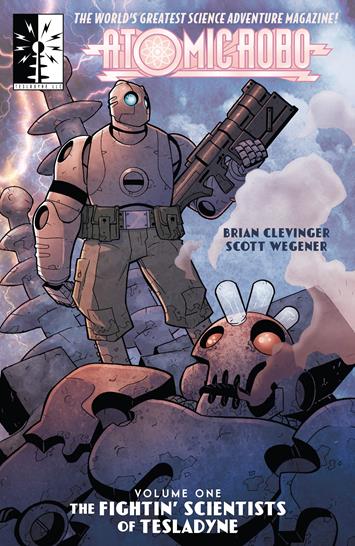 Atomic Robo v01 - ... and the Fightin Scientists of Tesladyne (2015)
English | CBR | 146 pages | 170.54 MB
In 1923, Nikola Tesla's career is in its twilight until he unveils a robot with automatic intelligence -- ATOMIC ROBO!
Granted full American citizenship in return for his participation in a top secret military operation in 1938, ATOMIC ROBO goes on to found TESLADYNE -- a think tank dedicated to exploring the fringes of scientific inquiry. After decades of dealing with all manner of weirdness, ATOMIC ROBO and the so-called ACTION SCIENTISTS OF TESLADYNE become the go-to defense force against the unexplained.
Download Link:
We are replacing dead links with Filedd. Sorry for the inconvenience.