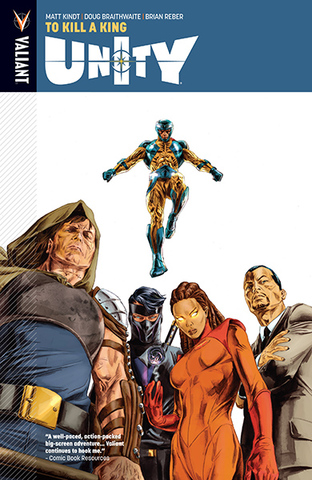 Unity v01 - To Kill A King (2014)
English | CBR | 124 pages | 185.35 MB
To kill a king...they created an army.
The world's most dangerous man, Toyo Harada, has been struck by the one thing he never thought possible - fear. Halfway across the globe, a new power threatens to topple modern civilization and, to preempt the cataclysm that is to come, Harada will unite the most unforgiving team the world has ever known - UNITY. Their mission: defeat the threat responsible for the destruction of MI-6, the decimation of an alien world, and the occupation of Eastern Europe... Unseat the warrior king armed with the universe's most powerful weapon... Kill X-O Manowar!
Collecting UNITY #1-4
Download Link:

Download links are not available at this moment. We will fix them ASAP.


We are replacing dead links with Filedd. Sorry for the inconvenience.