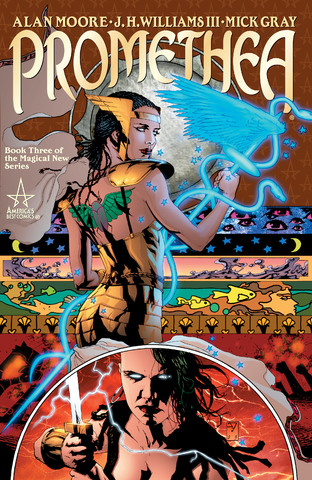 Promethea Book 3 (2002)
English | CBR | 99 pages | 256.55 MB
Featuring the first half of a cosmic road trip, this volume finds Promethea and Barbara traveling an unlikely path. Their wanderings take them through the many realms of Heaven and Hell, visiting manifestations of great visions and visionaries. Meanwhile, back on Earth, Stacia is the acting Promethea - protecting and serving the people of New York while Promethea is away. Is she up to the task? Collects issues #13-18.
Download Link:

Download links are not available at this moment. We will fix them ASAP.


We are replacing dead links with Filedd. Sorry for the inconvenience.