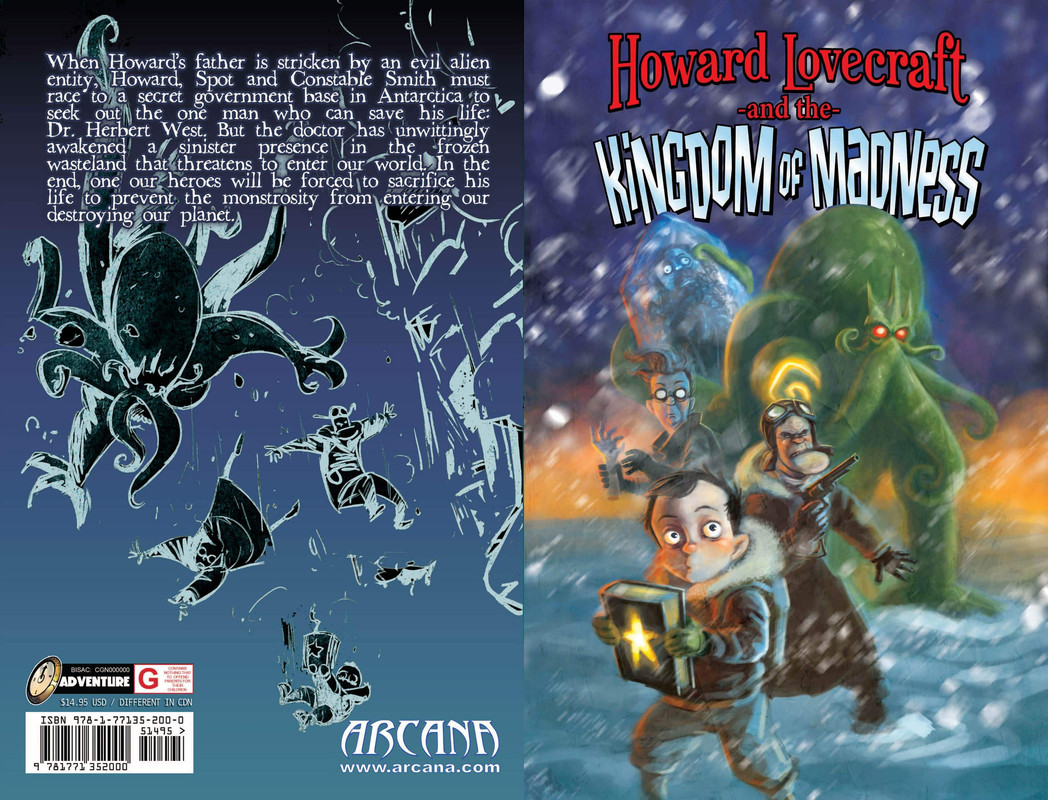 Howard Lovecraft and the Kingdom of Madness (2013)
English | CBR | 84 pages | 126.66 MB
When Howard's father is stricken by an evil alien entity, Howard, Spot and Constable Smith must race to a secret government base in Antarctica to seek out the one man who can save his life: Dr. Herbert West. But the doctor has unwittingly awakened a sinister presence in the frozen wasteland that threatens to enter our world. In the end, one our heroes will be forced to Sacrifice his life to prevent the monstrosity from entering our destroying our planet.
Download Link:

Download links are not available at this moment. We will fix them ASAP.


We are replacing dead links with Filedd. Sorry for the inconvenience.