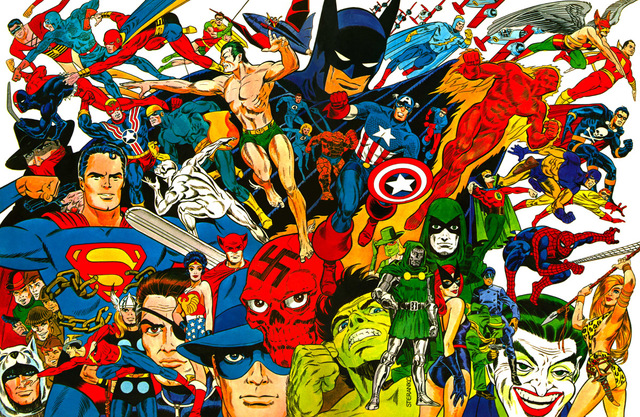 The Steranko History of Comics Vol 1-2 (1970-1972)
English | CBR | 2 Issues | 437.66 MB
Volume 1 covers the following subjects: COMING ATTRACTIONS - The origins of the graphic story up to the newspaper strips; THE BLOODY PULPS - The influence of the pulp magazines; - THE SUPER STAR - The ultimate fantasy hero, Superman; THE PLAYBOY HERO - The legend of Batman and Robin; THE AMERICAN IDOL - The life and times of Captain America; SUPER DOUBLE FEATURE - Submariner vs. The Human Torch, other Timely heroes; BEST SUPPORTING CHARACTERS - Flash, Hawkman, Justice Society, more DC heroes; THE KID PLAYERS - The kid gangs of the comics' Golden Age.
Download Link:

Download links are not available at this moment. We will fix them ASAP.


We are replacing dead links with Filedd. Sorry for the inconvenience.