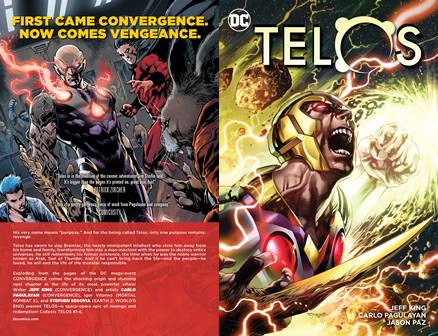 Telos (2016)
English | CBR | 134 pages | 237.54 MB
FIRST CAME CONVERGENCE. NOW COMES VENGEANCE.
His very name means "purpose." And for the being called Telos, only one purpose remains: revenge.
Telos has sworn to slay Brainiac, the nearly omnipotent intellect who stole him away from his home and family, transforming him into a man-machine with the power to destroy entire universes. He still remembers his former existence, the time when he was the noble warrior known as Arak, Son of Thunder. And if he can't bring back the life - and the people - he loved, he will end the life of the monster responsible.
Collects TELOS #1-6.
Download Link: