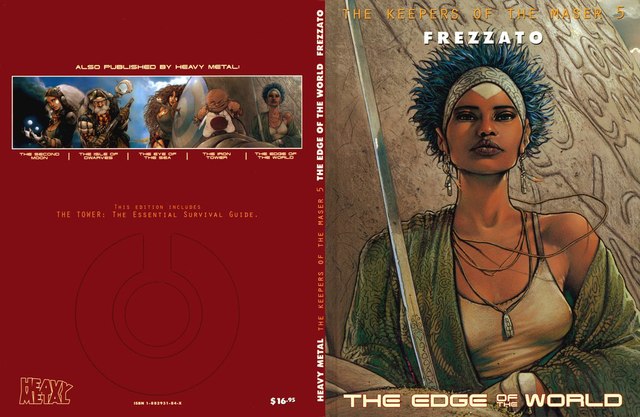 Massimiliano Frezzato - The Keepers of The Maser #1-7 (1996-2007)
English | CBR | 7 Issues | 228.91 MB
Fango lives alone on an island, the only survivor, or so he thinks, of a disastrous civil war on Kolony, his only companion a teaching robot. His life will be changed when an old man, Zerit, and his daughter Erha unexpectedly show up on the way to find the Tower, the former base of civilization on the hostile and largely uncharted planet. But Zerit isn't the only one who wants to reach the tower and its technological treasure. Others want to reach it too; after all, the best way to ensure you will be on top in the new civilization is to rebuild it yourself.
During their adventures, Fango, Zerit, and Erha encounter old friends and new foes. But things aren't always what they seem, and old secrets may be revealed that will change people's allegiances. What is Zerit's quest really about? Did civilization survive in the Tower? If so, can the scattered survivors find it, overcome old grievances and rebuild civilization? And what is the link between the tower and the Zoks, the huge fishlike native lifeforms that inhabit Kolony's seas?
Download Link:
We are replacing filejoker links with Filedd. Sorry for the inconvenience.