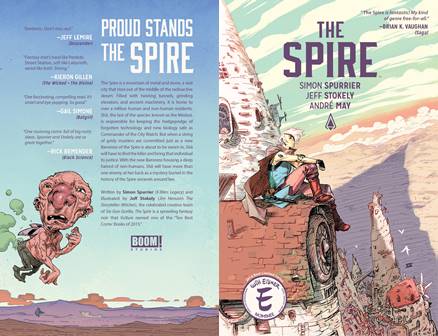 The Spire (2016)
English | CBR | 202 pages | 278.90 MB
Collects all eight issues of the Eisner Award-nominated limited series.
From the celebrated creative team behind Six-Gun Gorilla, The Spire is a sprawling fantasy noir that Vulture called one of the "Ten Best Comic Books of 2015."
At the Spire, a sprawling mountain of metal and stone in the middle of a radioactive desert, Sha, the Commander of the City Watch, is tasked with keeping the hodgepodge of forgotten technology and new biology safe. When a string of grisly murders is committed just as a new Baroness of the Spire is about to be sworn in, Sha will have to find the killer and bring them to justice.
Download Link: