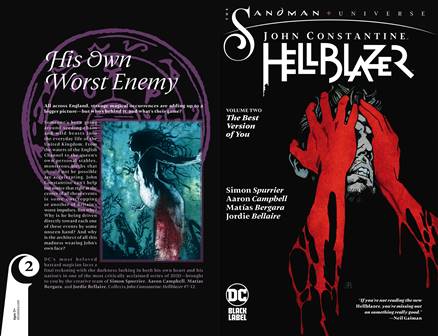 John Constantine - Hellblazer v02 - The Best Version of You (2021)
English | CBR | 164 pages | 692.56 MB
John Contantine, Hellblazer, is back! As one of DC's and the Sandman Universe's most iconic characters, he is just as you remember him, in volume two of this brand-new series!
In London, John Constantine is up to his usual antics. The adventures continue, quite dark and still twisted. Will he protect a group of British fishermen from an ancient merwoman? Or stop a disgraced royal from unleashing a bloodthirsty horror? There's really only one way to find out...
The original Constantine is back in this series from Si Spurrier (The Dreaming) and Aaron Campbell (Infidel), collecting John Constantine: Hellblazer #7-12.
Download Link: