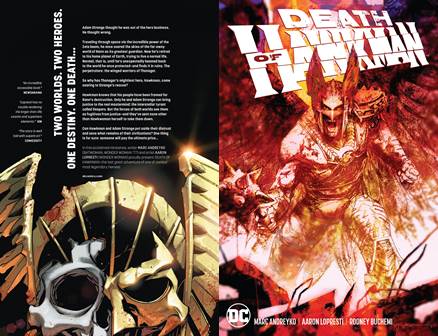 Death of Hawkman (2017)
English | CBR | 169 pages | 199.21 MB
Rann is in ruins. The perpetrators? The winged people of Thanagar.
Or are they?
When Adam Strange returns to Rann to find his newly adopted home planet razed to the ground, war with the neighboring planet Thanagar seems inevitable. On the other side of the battle lines? Carter Hall, Hawkman! Can the two find out the real villain behind it all? Or will they destroy each other first?
From the mind of Marc Andreyko (Manhunter, Batwoman) comes the fight of the century in Hawkman vs Adam Strange!
Collecting: The Death of Hawkman (2017) 1-6
Download Link: