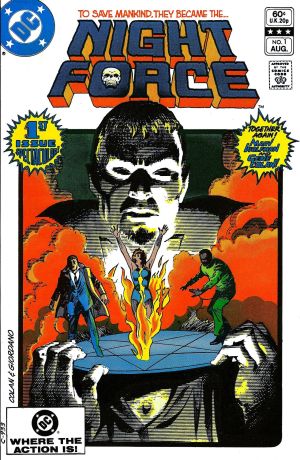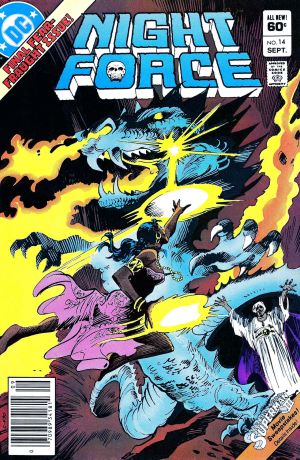 Night Force Vol.1 #1-14 (1982-1983) Complete
English | CBR | 14 Issues | 281.10 MB
Night Force was a comic book published by DC Comics. Written by Marv Wolfman, it was considered by many fans DC's answer to Marvel Comics' Tomb of Dracula.
The main character of the series was Baron Winter, a sorcerer who would assemble a team of chosen individuals to fight supernatural threats. The Baron himself did not participate in the missions and would manipulate, sometimes unethically, others to do so for him. This was because, for reasons not revealed, he could not leave Wintergate Manor, the labyrinthine mansion in Washington D.C. where he lived. The mansion was located in special juncture in time and space, allowing him to send his team to different places and times.
The team had a rotating membership, but notable members included:
* Vanessa Van Helsing - Granddaughter of Abraham Van Helsing and a powerful psychic.
* Jack Gold - Vanessa's husband, a reporter.
* Donovan Caine - A professor of parapsychology who lost an arm and a leg on one of the missions.
* Zadok Grimm - Apparently, an ancient warrior in the time of King David. He has an unexplained connection to Baron Winters.
Download Link:
We are replacing dead links with Filedd. Sorry for the inconvenience.