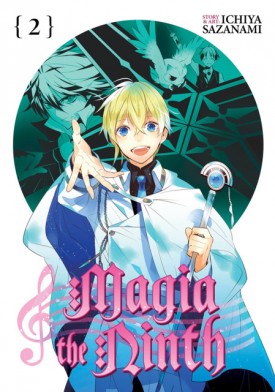 Magia the Ninth v01-v02 (2017) Complete
English | CBR | 2 Issues | 288.30 MB
English translation of the Japanese manga Daiku no Magia (第九のマギア).
Beethoven, The Demon Hunter!
High school student Sumura Takeru has a dark secret: his parents were murdered by demons. Consumed by vengeance, Takeru seeks out the famed demon hunter, Beethoven. Beethoven is a "magia," a wizard who wields the power of music to battle demons. Taken under Beethoven's wing, Takeru joins the ranks of other renowned magia: Bach, Mozart, Schubert, Liszt and Tchaikovsky. This unique team of demon hunters will use their music-based magic to combat the world's demons. Now all Takeru needs to do is figure out how to convince Beethoven to upgrade him from his personal cleaning boy to a full-fledged apprentice!
Download Link: