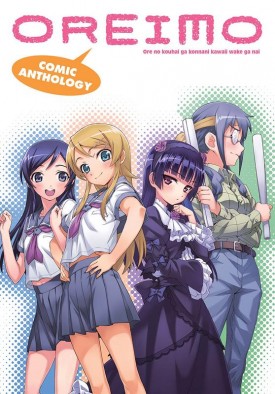 Oreimo Comic Anthology (2016)
English | CBR | 153 pages | 233.04 MB
English translation of the Japanese manga Ore no Imouto ga Konna ni Kawaii Wake ga Nai - Comic Anthology (俺の妹がこんなに可愛いわけがない コミックアンソロジー).
Join 21 different artists for manga filled fun!
Sakura Ikeda, artist of the regular Oreimo and Oreimo: Kuroneko manga series, joins twenty other artists in this collection of tribute stories to their favorite characters from Oreimo! Contributors include Shakugan no Shana's Ayato Sasakura, Spice and Wolf's Keito Koume, Sword Art Online's abec, Strike Witches' Shin Kyogoku, and many more!
Includes seven full-color illustrations.
Download Link: