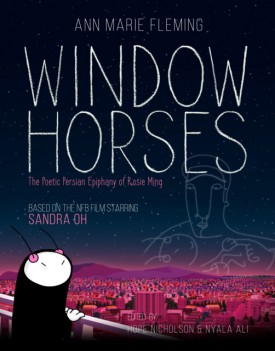 Window Horses - The Poetic Persian Epiphany of Rosie Ming (2017)
English | CBR | 274 pages | 474.78 MB
Window Horses is the graphic novelization of the award-winning NFB film by Ann Marie Fleming, starring Sandra Oh. The story follows Rosie Ming, a young Chinese/Persian poet as she leaves her home in Vancouver for the first time to visit Shiraz, Iran.
Here she discovers the beauty of poetry, history, and new friendships and learns the true story about her estranged Iranian father.
A touching, beautiful and emotional film, it's been translated to graphic novel format.
Download Link: