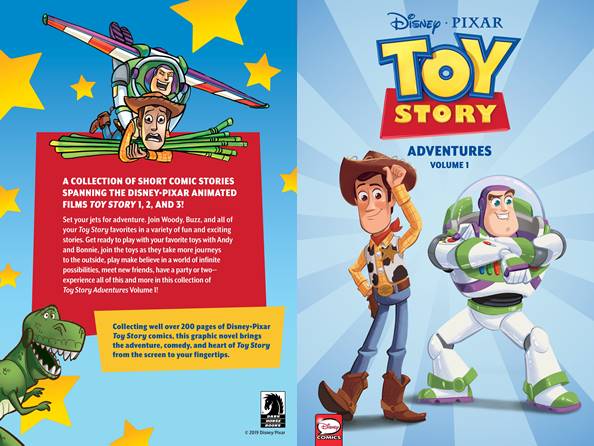 Toy Story Adventures v01 (2019)
English | CBR | 239 pages | 414.09 MB
A collection of short comic stories spanning through animated films Disney/PIXAR Toy Story 1, 2, and 3!
Set your jets for adventure. Join Woody, Buzz, and all of your Toy Story favorites in a variety of fun and ex- citing stories. Get ready to play with your favorite toys with Andy and Bonnie, join the toys as they take more journeys to the outside, play make-believe in a world of infinite possibilities, meet new friends, have a party or two--experience all of this and more in this collection of Toy Story Adventures Volume 1!
Collecting well over 200 pages of Disney/PIXAR Toy Story comics, this graphic novel brings the adventure, comedy, and heart of Toy Story from the screen to your fingertips.
Download Link: