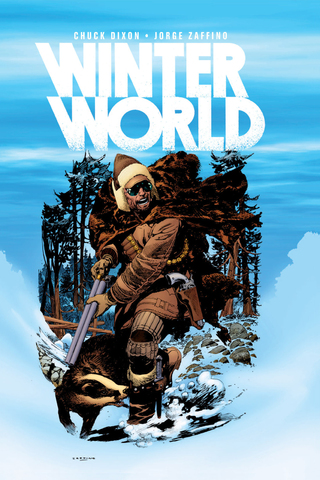 Winterworld (2009)
English | CBR | 154 pages | HD | 178.70 MB
In a bleak and desolate future, when our world has been encased in ice from pole to pole, an amoral adventurer and an orphaned girl form an unlikely alliance, and together fight tooth and nail to stay alive! Out of print for twenty years, this brutal and suspenseful tale of survival in a frozen future by Chuck Dixon and Jorge Zaffino is one of the most influential comics works of the Eighties. Zaffino's stunning work on this story is considered his masterpiece and presented here in black and white for the first time. Included in this deluxe edition of WinterWorld is the never-before-published sequel WinterSea also by Dixon and Zaffino.
Download Link:

Download links are not available at this moment. We will fix them ASAP.


We are replacing dead links with Filedd. Sorry for the inconvenience.