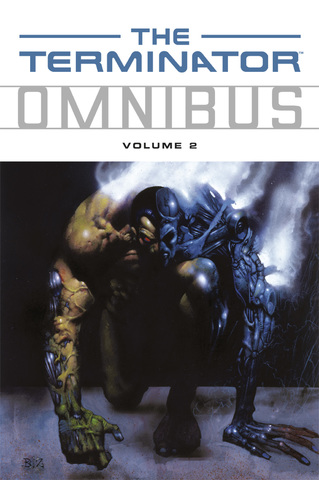 The Terminator Omnibus v02 (2008)
English | CBR | 371 pages | HD | 668.51 MB
The Terminators never sleep. They don't need food or water. The heat of the desert gives them no pause. The darkness of night does not halt their deadly gaze. Bullets won't stop them. Their humanity cannot be appealed to - because they have none. Sent from the future, their mission is clear and unrelenting, to erase the lives of any who threaten their future dominance, any who would attempt to deny the rise of the Machine. But that which man has created, man can destroy, and so . . . the war for the future begins today.
Volume Two collects...
The Terminator: Hunters and Killers
The Terminator: Endgame
The Terminator Special
The Terminator - the Dark Horse series
The Terminator: The Dark Years
Download Link:

Download links are not available at this moment. We will fix them ASAP.


We are replacing dead links with Filedd. Sorry for the inconvenience.