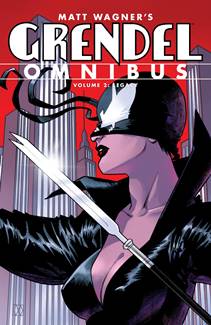 Grendel Omnibus v02 - The Legacy (2022, 2nd edition)
English | CBR | 546 pages | 771.44 MB
Matt Wagner's masterpiece continues in this second of four omnibus collections reprinting the complete Grendel saga for the first time! The legacy of Hunter Rose lives on through the tortured life of Rose's adopted daughter Stacy, and once again finds full bloom in Stacy's own daughter Christine Spar. Reviving Grendel's reign of terror, Spar leads the way for its murderous identity to claim more hosts, each more powerful than the last, and more malicious! This volume also contains Wagner's return as writer and artist, in a series of groundbreaking stories looking back on the career of Hunter Rose, each illustrated in a different experimental style. With over 500 pages of story, whether you're new to Grendel or ready to rediscover it, this is the best time ever to dive into Matt Wagner's gorgeous world!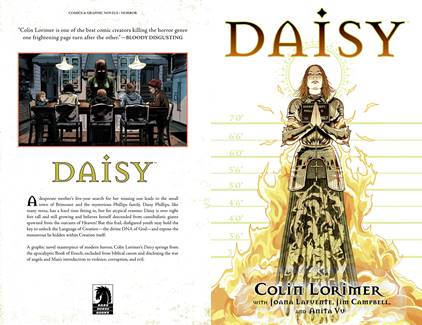 Daisy (2022)
English | CBR | 121 pages | 282.43 MB
A graphic novel masterpiece of modern horror, Colin Lorimer's Daisy springs from the apocalyptic Book of Enoch, excluded from biblical canon and disclosing the war of angels and Man's introduction to violence, corruption, and evil.
A desperate mother's search for her missing son leads to the mysterious family of Daisy Phillips. Like many teens, Daisy has a hard time fitting in, but for atypical reasons: Daisy stands over eight feet tall and believes herself descended from cannibalistic giants spawned from the outcasts of Heaven. This frail, disfigured youth may hold the key to unlock the Language of Creation--the divine DNA of God--and expose the monstrous lie hidden within Creation itself.
Collects Daisy #1-#5.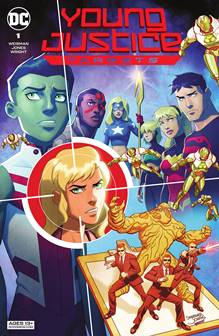 Young Justice - Targets Director's Cut #1-6 (2022)
English | CBR | 6 Issues
Queen Perdita has been kidnapped! Mysterious armored assailants have snatched the Vlatavan royal out from beneath Bowhunter Security, leaving Green Arrow and Black Canary poisoned and comatose in the process! Now a rallying cry echoes around the globe, and across super-teams, to band together and rescue Perdita!
Navigation Menu