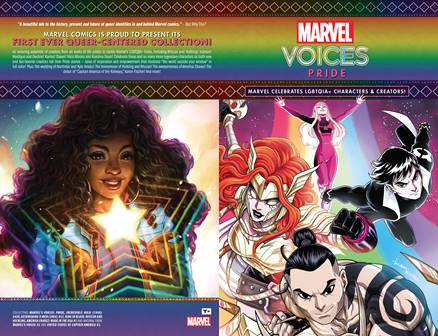 Marvel's Voices - Pride (2022)
English | CBR | 230 pages | 601.02 MB
Stories from the world outside your window, by diverse creators who are making theirs Marvel - and making their voices heard! Take pride in a rainbow-powered, queer-centered anthology by an amazing assembly of writers and artists from all walks of life. New talents and fan-favorites tell their Pride stories - stories of inspiration and empowerment, featuring Wiccan and Hulkling! Iceman! Mystique and Destiny! Karma! Akihiro! Nico Minoru and Karolina Dean! And more sensational characters, old and new! Plus, Billy and Teddy's honeymoon is interrupted by a full-scale galactic invasion of symbiotes! Aaron Fischer is the Captain America of the railways! And a stunning gallery of Phil Jimenez's Pride Month variant covers!
COLLECTING: Marvel's Voices: Pride (2021) 1, King in Black: Wiccan and Hulkling (2021) 1, material from Marvel's Voices (2020) 1, United States of Captain America (2021) 1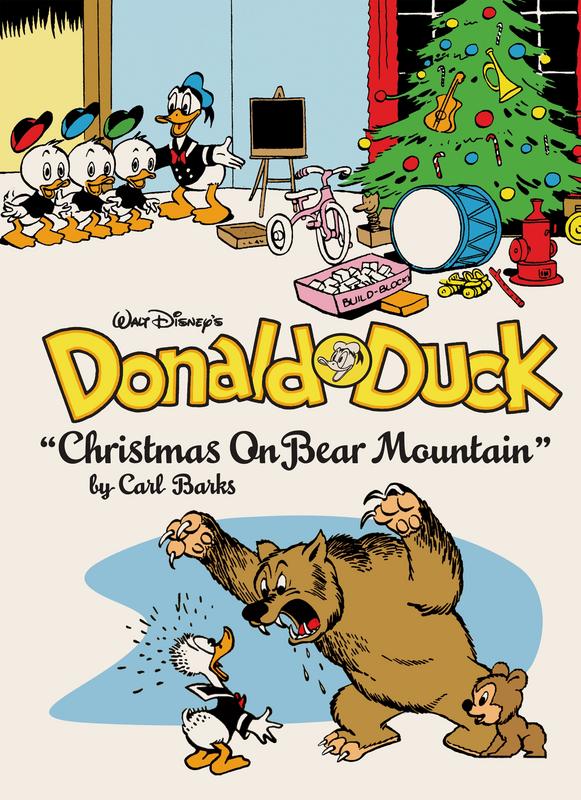 The Complete Carl Barks Disney Library v05-v20, v25-v27 (2016-2022)
English | CBR | 19 Issues | 4.50 GB
In our title story, it's Christmastime, and Donald, Uncle Scrooge, and the nephews are searching for rare black pearls on a remote island. But when their boat is sucked into an underwater cavern, they find themselves facing the fury of the island's volcano! Then, to do battle against an invasive bug species, Donald and the boys head off to the uncharted jungles of the Amazon rainforest to bring back the bug's natural enemy species. But a mystery foe, out to foil their mission, sends a crocodile stampede their way - which is only a warm-up to the stampede of dinosaurs they face when they get to The Forbidden Valley. No, it's not nice to fool with Mother Nature! Also, when Gyro Gearloose invents a rocket to enter an "Around-the-World-in-80-Minutes" race, Donald agrees to pilot the ship - but he doesn't know that his opponent is none other than Gladstone Gander - whose infernal luck never lets him lose! Carl Barks delivers another 170 pages of imaginative exuberance, rollicking high adventure, and all-around cartooning brilliance, in addition to insightful story notes by an international panel of Barks experts.
Navigation Menu