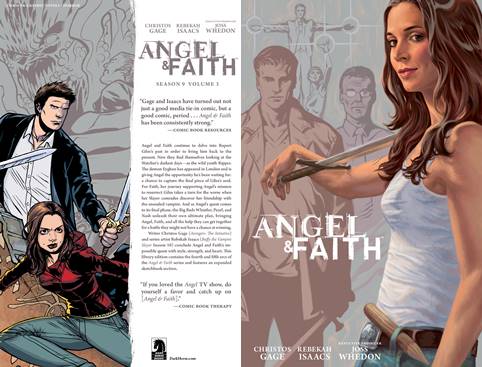 Angel & Faith Season 9 - Library Edition v03 (2016)
English | CBR | 272 pages | 352.79 MB
Death and consequences rule as Christos Gage and Rebekah Isaacs continue Angel and Faith's impossible quest--with guest star Spike, the other vampire with a soul!
When a demon from Giles's past reemerges in London, it gives Angel the opportunity he's been waiting for: capturing the final piece of the late Watcher's soul. For Faith, emotions run high after her Slayer comrades discover her long-standing relationship with public enemy number one, Angel. And if that wasn't enough, Slayers start turning into zombies!
Collects the fourth and fifth volumes of Angel & Faith in a deluxe hardcover format with extended sketchbook section!
Download Link: