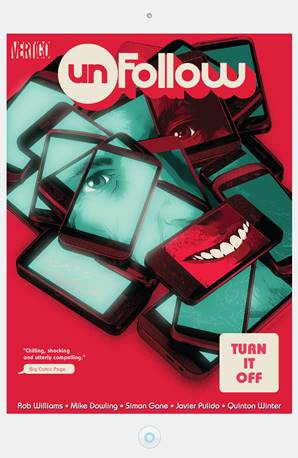 Unfollow v03 - Turn It Off (2017)
English | CBR | 139 pages | 151.24 MB
Writer Rob Williams and artist Michael Dowling are joined by guest artists Simon Gane and Javier Pulido to bring their provocative take on social networking to its shocking conclusion in UNFOLLOW VOL. 3: TURN IT OFF.
When Internet billionaire Larry Ferrell announced that he was giving away his entire fortune to 140 random users of his Headspace app, it seemed like a dream come true. But for the people who were chosen, it soon became a nightmare.
Collects issues #13-18 of the acclaimed Vertigo series.
Download Link: