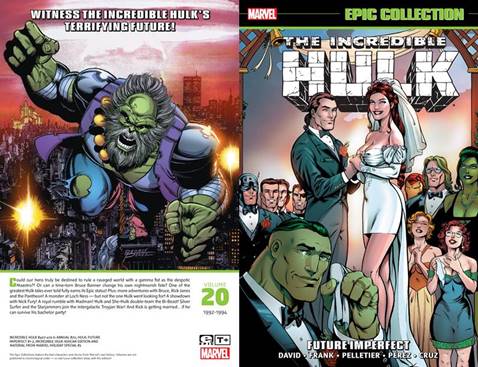 Incredible Hulk Epic Collection v20 - Future Imperfect (2017)
English | CBR | 480 pages | 975.9 MB
Collects Incredible Hulk (1968) #407-419, Annual #20; Hulk: Future Imperfect #1-2 and material from Incredible Hulk Ashcan edition & Marvel Holiday Special #3.
Witness the Incredible Hulk's terrifying future! Could our hero truly be destined to rule a ravaged world with a gamma fist as the despotic Maestro?! Or can a time-torn Bruce Banner change his own nightmarish fate? One of the greatest Hulk tales ever told fully earns its Epic status! Plus: more adventures with Bruce, Rick Jones and the Pantheon! A monster at Loch Ness - but not the one Hulk went looking for! A showdown with Nick Fury! A royal rumble with Madman! Hulk and She-Hulk double-team the Bi-Beast! Silver Surfer and the Starjammers join the intergalactic Troyjan War! And Rick is getting married... if he can survive his bachelor party!
Download Link:
We are replacing filejoker links with Filedd. Sorry for the inconvenience.