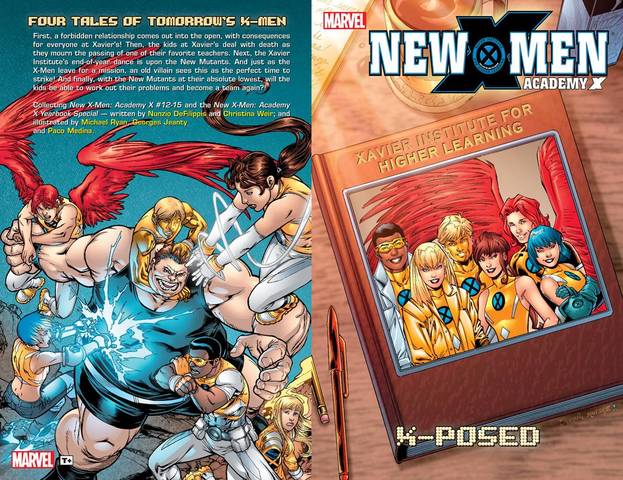 New X-Men - Academy X v03 - X-Posed (2005)
English | CBR | 129 pages | 214.5 MB
Collects New X-Men (2004) #12-15, New X-Men Yearbook Special #1.
Tales of tomorrow's X-Men! In "X-Posed," a forbidden relationship comes out into the open, with consequences for everyone at Xavier's! In "Campfire," the kids at Xavier's deal with death as they mourn the passing of one of their favorite teachers. But when the emotions start coming out, will they say some things that might signal the end of the New Mutants forever?! And in "Year's End," the Xavier Institute's end-of-year dance is upon the New Mutants. Invitations are declined, hearts broken, and jealously runs rampant! And just as the X-Men leave for a mission, an old villain sees this as the perfect time to strike!
Download Link:
We are replacing filejoker links with Filedd. Sorry for the inconvenience.