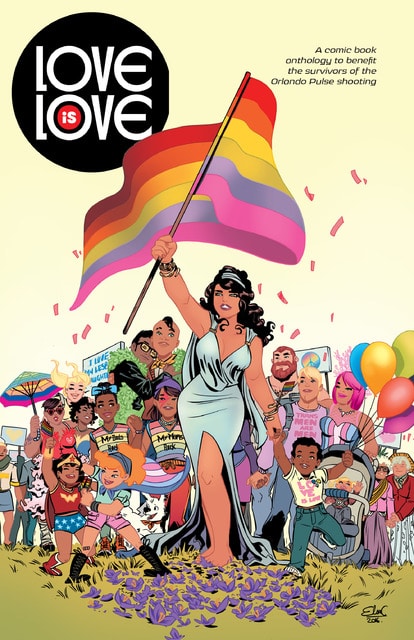 Love is Love (2016, 2nd print)
English | CBR | 140 pages | 257.17 MB
The comic book industry comes together to honor those killed in Orlando this year. From IDW Publishing, with assistance from DC Entertainment, this oversize comic contains moving and heartfelt material from some of the greatest talents in comics - - mourning the victims, supporting the survivors, celebrating the LGBTQ community, and examining love in today's world.
Download Link:

Download links are not available at this moment. We will fix them ASAP.


We are replacing dead links with Filedd. Sorry for the inconvenience.