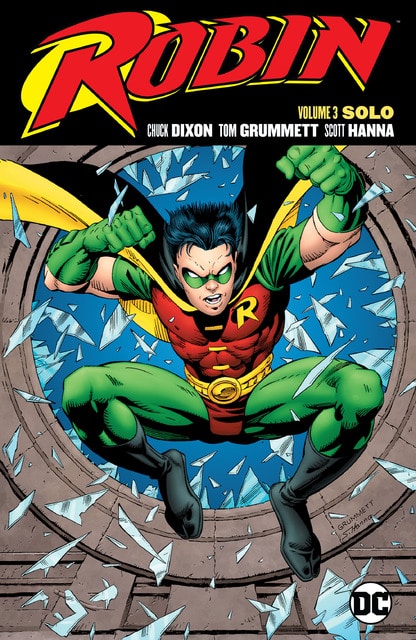 Robin v03 - Solo (2016)
English | CBR | 326 pages | 470.66 MB
When darkness falls over Gotham City, Tim Drake becomes his alter ego, the costumed crime-fighter known as Robin. Usually he patrols the night with his partner, Batman, but with Bruce Wayne recovering from the broken back he received from the criminal known only as Bane, Tim is forced to team up with the new Batman, Jean-Paul Valley!
Unfortunately for Robin, Batman's replacement doesn't need or want a teenage sidekick. So now the Boy Wonder is left to fly solo!
Plus, Tim Drake still has to manage being an average teenager with an average glut of adolescent headaches. He can't drive, his girlfriend feels he's neglecting her and the school jock picks on him. Meanwhile, Robin must contend with a car-theft ring, a hardnosed sheriff and a trio of escaped super-villains, including the treacherous Cluemaster.
ROBIN: SOLO collects, in chronological order, for the first time ever, ROBIN (1993-2009) #1-5, ROBIN ANNUAL #1-2 and SHOWCASE '93 #5-6 and #11-12, presenting Tim Drake's adventures from his first solo series by fan-favorite comics writer Chuck Dixon (NIGHTWING) and the all-new art team of Tom Grummett (TITANS) and Scott Hanna (DETECTIVE COMICS)!
Download Link: