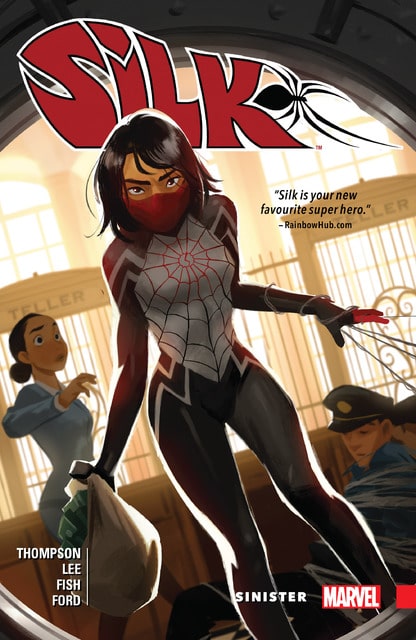 Silk v01 - Sinister (2016)
English | CBR | 138 pages | 275.68 MB
Collects Silk (2015B) #1-6 and material from Amazing Spider-Man (2015) #1.
Silk is back and badder than ever! Cindy Moon — the other victim of the radioactive spider that bit Peter Parker — has been working to find the missing members of her family since she escaped the bunker that was her home for so many years. But Silk's quest has taken her down a darker path than expected, and now she's in cahoots with the most ferocious feline in the Marvel Universe: the Black Cat! But not everyone in the Cat's criminal crew is happy about the arrangement. Nor is a certain friendly neighborhood CEO of Parker Industries, and that will bring Cindy into conflict with Spider-Man and the Goblin King! What could have led her to this? Who is Espectro? And will Cindy go so far there's no redeeming the Sinister Silk?
Download Link:

Download links are not available at this moment. We will fix them ASAP.


We are replacing dead links with Filedd. Sorry for the inconvenience.