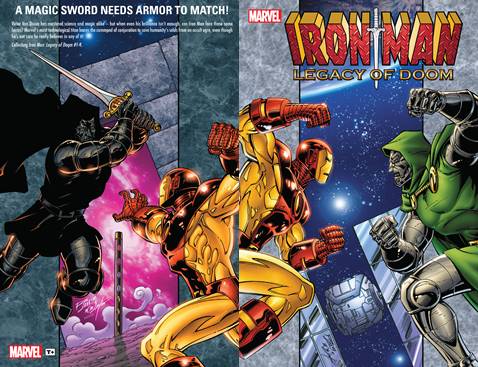 Iron Man - Legacy of Doom (2009)
English | CBR | 110 pages | 151.83 MB
Collects Iron Man: Legacy of Doom #1-4.
Dr. Doom returns to menace Iron Man in the chilling and long-awaited conclusion of the Camelot Trilogy! Mephisto has apparently found a way to bring about the End of Days, and Tony Stark and Victor Von Doom must form an uneasy alliance to try and stop him. But all may not be as it seems. And it takes a journey to Hell itself before the shocking truth is revealed!
Download Link:
We are replacing filejoker links with Filedd. Sorry for the inconvenience.