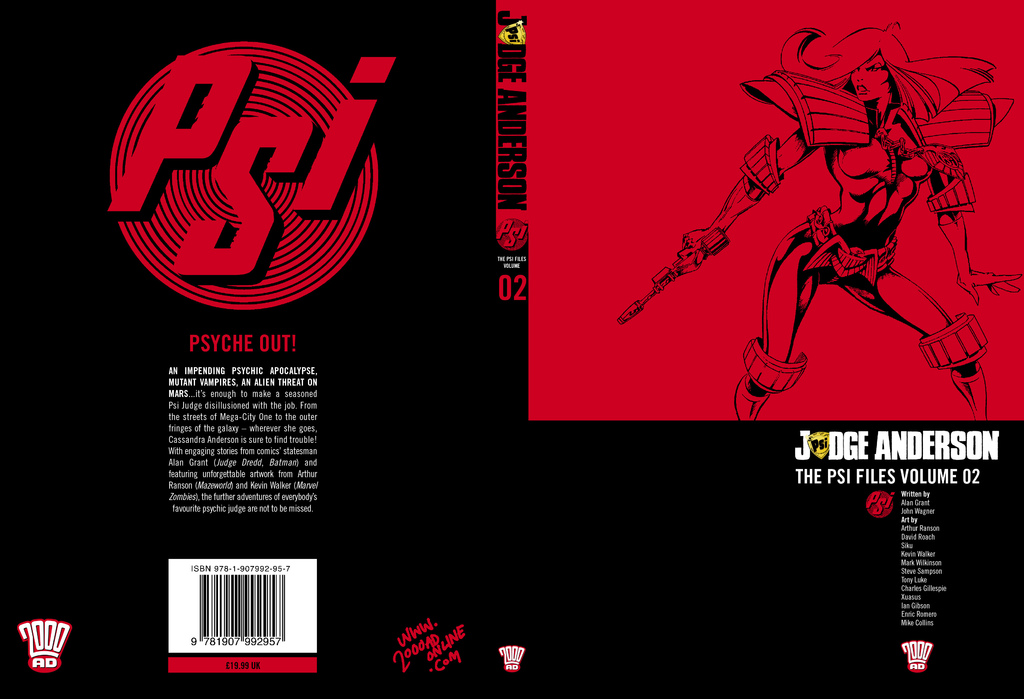 Judge Anderson - The PSI Files v02 (2012)
English | CBR | 295 pages | 448.29 MB
PSYCHE OUT!
An impending psychic apocalypse, mutant vampires, an alien threat on Mars...it's enough to make a seasoned PSI Judge disillusioned with the job. From the streets of Mega-City One to the outer
fringes of the galaxy – wherever she goes, Cassandra Anderson is sure to find trouble!
With engaging stories from comics' statesman Alan Grant (Judge Dredd, Batman) and featuring unforgettable artwork from Arthur Ranson (Mazeworld) and Kev Walker (Marvel Zombies), the further adventures of everybody's favourite psychic judge are not to be missed!
THIS VOLUME INCLUDES THE STORIES
SHAMBALLA (2000AD progs 700-711)
BLYTHE SPIRIT (JUDGE DREDD MEGAZINE 2.08)
REASONS TO BE CHEERFUL (JUDGE DREDD MEGAZINES 2.10-2.11)
THE WITCH REPORT (JUDGE DREDD MEGAZINE 2.14)
THE JESUS SYNDROME (JUDGE DREDD MEGAZINES 2.22-2.24)
CHILDHOODS END (JUDGE DREDD MEGAZINES 2.27-2.34)
THE VOYAGE SEEKER (JUDGE DREDD MEGAZINE POSTER STORY 2.37)
POSTCARDS FRO THE EDGE (JUDGE DREDD MEGAZINES 2.50-2.60)
POSTCARD TO MYSELF (JUDGE DREDD MEGAZINE 2.73)
THE MIND OF EDWARD BOTTLEBUM (JUDGE DREDD ANNUAL 1985)
FISTFUL OF DENIMITE (JUDGE DREDD ANNUAL 1986)
GOLEM (2000AD ANNUAL 1987)
A SOLDIER'S TALE (JUDGE DREDD ANNUAL 1988)
Plus!
Creator Bios
Gallery
Download Link:
We are fixing the dead links. Please check
NEWS
for schedule and progress.