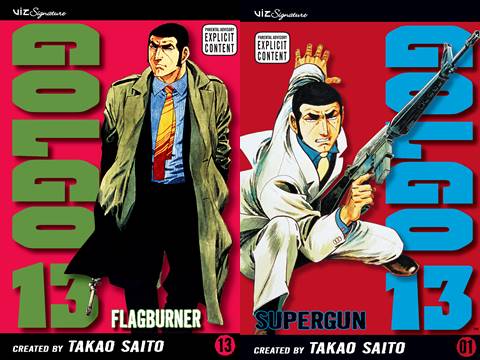 Golgo 13 v01-v13 (2006-2008) Complete
English | CBR | 13 Issues | 2.32 GB
English publication of the manga originally published in Big Comic, a Shogakukan magazine.
This volume contain 26 Golgo 13 stories specially selected by Carl Gustav Horn, an editor at the time.
This is not the first time Viz Media published part of Golgo 13 repertory;
In 1991, UN inspectors found the incomplete Project Babylon--a cannon capable of hurling a shell 600 miles. In 1995, the Clinton administration learns of a second, hidden Iraqi supergun--now operational, and with a much, much longer range... There are only two options to destroy the supergun: send in an airstrike--or send in Golgo 13! Then, flash back to 1979 on the streets of San Francisco, where a hit-and-run accident intersects with a mob boss's terror that he is G13's next target... Plus excerpts from the File 13 dossier revealing the secrets of his personal data, false identities, alias, and more!
Download Link: