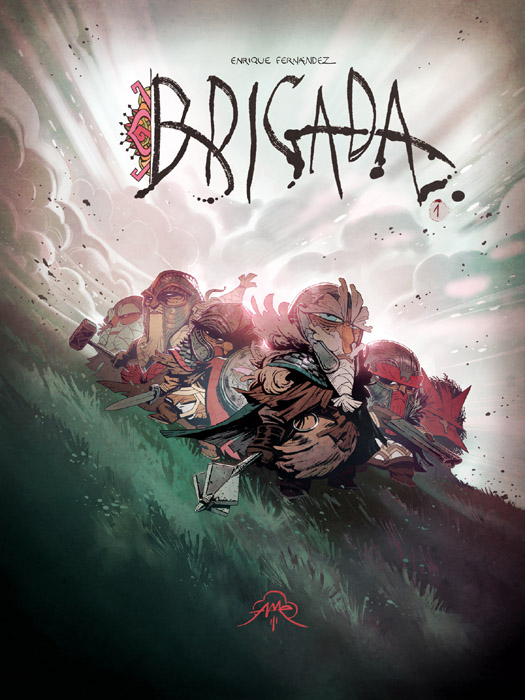 Brigada #1-3 + Artbooks (2013-2020)
English | CBR | 5 Issues | 514.91 MB
The veteran captain Ivvro has been recruited once more, to command a convicts' squadron, in the long war against the black elfs. During the battle a mysterious fog transports them to a strange land, where they will have to fight another war, this time, to survive.
Lost in this new land, they try to regroup to find the way back home, but it won't be easy: the strange mist that surrounds them also changes everything in its path, making any attempt to creating a map useless, and also carries inside it creatures from other worlds, as lost as they are, and also trying to survive in a hostile land.
But these creatures won't be the only ones the Brigade will face. Over the ages, creatures of all kinds have been dropped here in this strange limbo. And some of them, the human ones for instance, seem to have adapted well to this environment, creating solid groups of population that the destructive mist seems to respect and leave intact.
The key to surviving in this strange land lies in the strength of the group, and captain Ivvro will face a hard task, and will need to forge alliances even with his fiercest enemies.
Download Link: