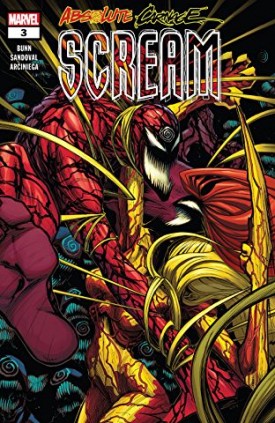 Absolute Carnage - Scream #1-3 (2019) Complete
English | CBR | 3 Issues | 147.38 MB
THE RETURN OF A CLASSIC SYMBIOTE... AND IT'LL BE A SCREAM! Years ago, Patricia Robertson was unwillingly bonded to the clone of Venom that eventually became Mania, and she's been living in fear of symbiotes ever since. But she's also been living with a secret, and with the coming of Carnage, Patricia must take a stand - and will have no choice but to confront her demons head-on!
====================
Absolute Carnage - Scream (2020)
English | CBR | 107 pages | 233.73 MB
Collects Absolute Carnage: Scream (2019) #1-3, Absolute Carnage: Separation Anxiety (2019) #1.
Download Link: