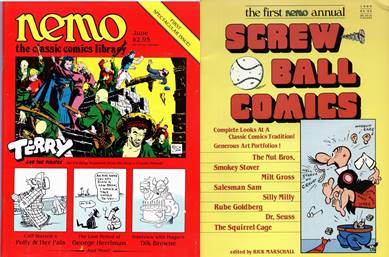 Nemo - The Classic Comics Library #1-32 + Annual (1983-1992) Complete
English | CBR | 33 Issues | 1.7 GB
Nemo, the Classic Comics Library was a magazine devoted to the history and creators of vintage comic strips. Created by comics historian Rick Marschall, it was published in the 1980s by Fantagraphics.
Nemo ran for 32 issues (the last being a double issue) plus one annual. Most issues were edited by Marschall. The title was taken from the classic comic strip Little Nemo. While some issues were thematic, most were a mix of articles, interviews, comic strip reprints and more.
Marschall later went on to co-found another magazine about comics, Hogan's Alley.
Download Link: