The Swamp Thing v03 - The Parliament of Gears (2023)
English | CBR | 142 pages | 697.18 MB
With the newly resurrected Swamp Thing and an old foe once again made flesh, the conflict that started it all begins anew. But now the fates of worlds are jeopardized as a new parliament stakes its claim upon the industry of humankind. Levi Kamei, the new avatar of nature known as the Swamp Thing, will join forces with the daughter of the Green, the voice of cities, and the Emerald Knight as the consequences of humanity's creations threaten to consume us all. Ram V and Mike Perkins' beautiful and haunting epic concludes in this final volume that needs to be seen to be believed! Collects The Swamp Thing (2021-2022) #11-16.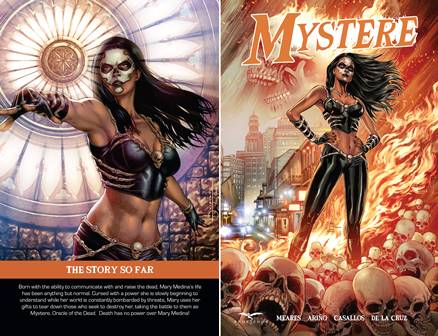 Mystere (2022)
English | CBR | 142 pages | 173.87 MB
Mary Medina has been through a lot. Born with the ability to raise the dead, she has had many adventures-both as Mary and her alter-ego, Mystere-across the Grimm Universe. But now, Mary is content to leave her life as Mystere behind her. However, when mysterious deaths begin popping up too close to home, Mary must become Mystere once again to stop the horror that is being unleashed on her newfound home!
Collects Mystere #1-5.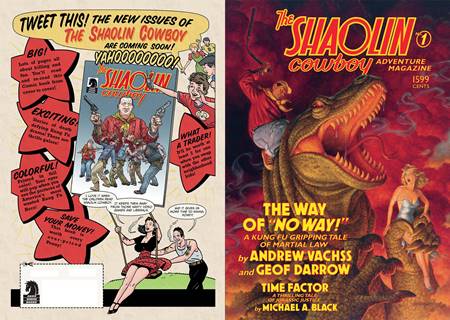 The Shaolin Cowboy Adventure Magazine - The Way of No Way (2012)
English | CBR | 112 pages | 43.89 MB
Best-selling author Andrew Vachss teams with award-winning artist Geof Darrow to revive the spirit and format of the pulp novels of the '30s and '40s. The Shaolin Cowboy Adventure Magazine is the first new hero-pulp to be printed in decades and combines hard-hitting prose with illustrated mayhem. "The Shaolin Cowboy: The Way of 'No Way!'" is a kung-fu gripping tale of high adventure and relentless bloodshed. The Shaolin Cowboy and his trusty mule battle overwhelming odds and inclement weather against enemies thirsting for revenge and retribution in the battle royal to end all battle royals. Plus, decorated-policeman-turned-author Mike Black, Prince Valiant-artist Gary Gianni, and an amazing cover by Scott Gustafson!
Navigation Menu