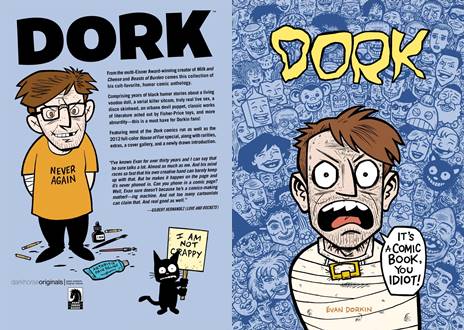 Dork! (2018)
English | CBR | 273 pages | 627.66 MB
From the multi-Eisner award-winning creator of Milk and Cheese and Beasts of Burden comes this collection of his cult, humor comic anthology.
Comprising years of black humor stories about a living voodoo doll, a serial killer sitcom, truly real live sex, a disco skinhead, an urbane devil puppet, classic works of literature acted out by Fisher-Price toys, and more absurdity--this is a must have for Dorkin fans!
Featuring most of the Dork comic run as well as the 2012 full-color House of Fun special, along with rarities, extras, a cover gallery, and a newly drawn introduction.