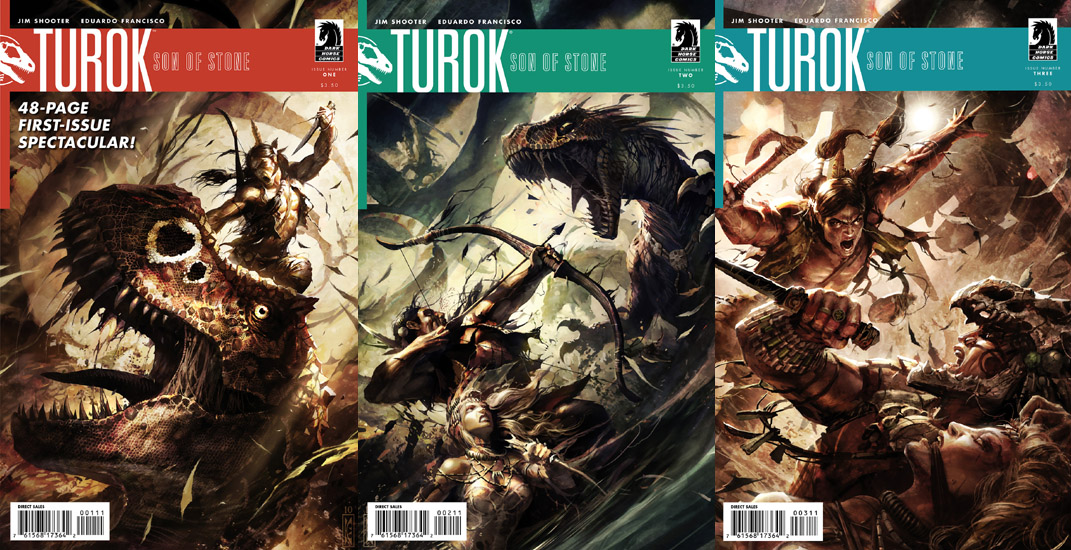 Turok, Son of Stone #1-4 (2010-2011) Complete
English | CBR | 4 Issues | 147.60 MB
The American Southwest, 1428. Turok, a wandering warrior, rescues young Andar from death at the hands of the ruthless Maxtla and his Aztec horde. Turok and Andar seek refuge in a vast cavern, where an otherworldly force sweeps them and their pursuers to a savage, timeless land of rampaging dinosaurs and unimagined wonders. Hunted in a world of danger and death, Turok and Andar fight to survive - and to find a way home.
====================
Turok, Son of Stone v01 - Aztlán (2012)
English | CBR | 97 pages | 176.06 MB
Collects issues #1-#4 of the new Turok series.