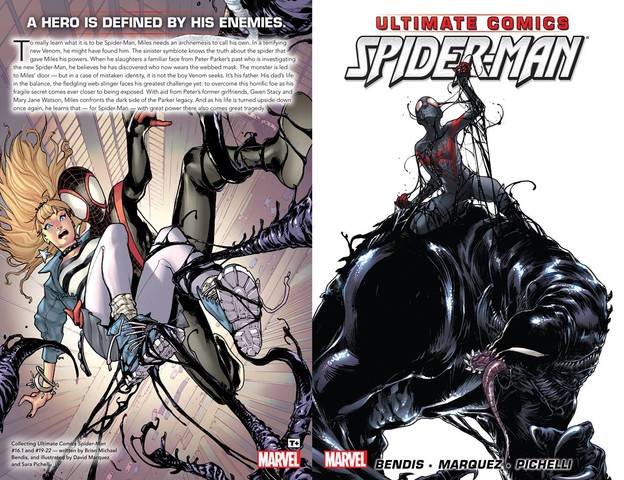 Ultimate Comics Spider-Man by Brian Michael Bendis v04 (2014)
English | CBR | 106 pages | 167.2 MB
Collects Ultimate Comics Spider-Man (2011-2013) #16.1 & #19-22.
The Daily Bugle is on the hunt to find out everything they can about the new Spider-Man...but what they discover will surprise them, you - and him! Then: Venom Wars begins! Miles Morales finally has his costume, his web-shooters, and now he has his first A-list Spider-Man villain...there's a new Venom in town, and he's hungry! But who exactly is the new Venom, and what is his terrible connection to Miles' father? All this, plus Miles' new girlfriend, and the return of award-winning artist Sara Pichelli!
Download Link:
We are replacing filejoker links with Filedd. Sorry for the inconvenience.