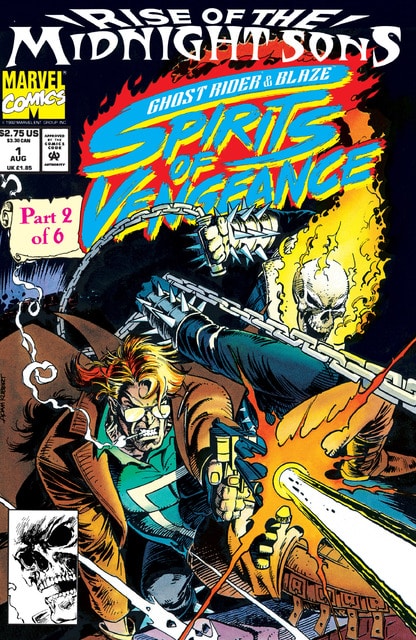 Ghost Rider - Blaze - Spirits of Vengeance 001-006 (1992-1993)
English | CBR | 6 Issues | HD | 306.25 MB | (of 23)
Spinning out of the events of "Rise of the Midnight Sons", the new Ghost Rider (Danny Ketch) and the original host Johny Blaze take center stage in this series. The series ended with issue 23 but was continued in the Blaze solo-series.
Download Link:

Download links are not available at this moment. We will fix them ASAP.


We are replacing dead links with Filedd. Sorry for the inconvenience.