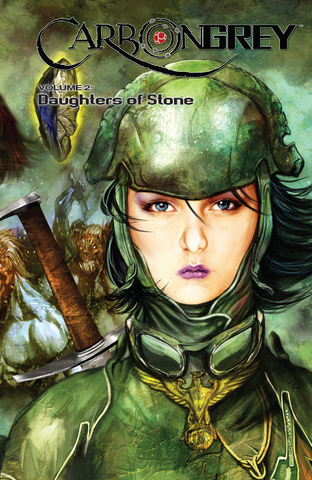 Carbon Grey v02 - Daughters of Stone (2013)
English | CBR | 131 pages | 254.62 MB
Collects CARBON GREY, VOL. 2 #1-3.
The second volume of the epic story of deception, duty, and destiny. Their god is dead, yet the sisters Grey live on. As the Queen conspires to escalate the war, sister is turned against sister. Mathilde embarks on a journey to reclaim the legendary stone of Gottfaust, while in Caul Giselle must solve the mystery of the Kaiser's final message or face execution as a spy. DAUGHTERS OF STONE includes all three issues of volume two, along with stories "Raisa" and "Marshal and Marshall" (first published in CARBON GREY ORIGINS #2), and original material.
Download Link:

Download links are not available at this moment. We will fix them ASAP.


We are replacing dead links with Filedd. Sorry for the inconvenience.