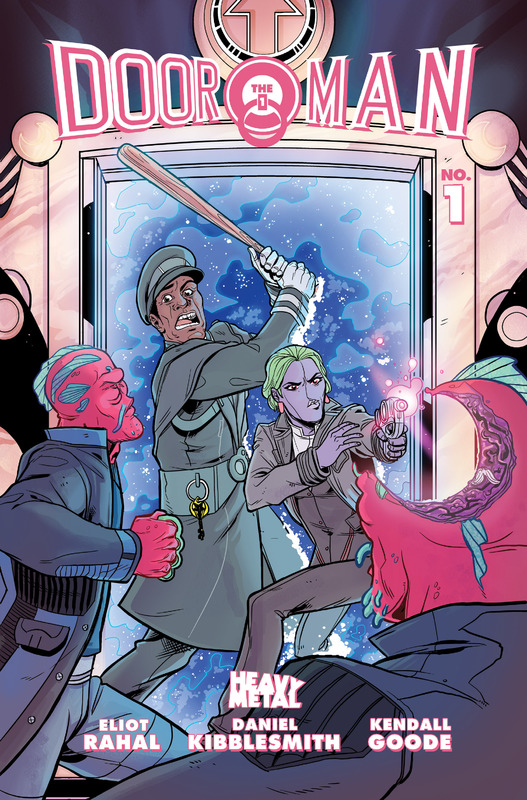 The Doorman #1-4 (2016) Complete
English | CBR | 4 Issues | 152.68 MB
In the world of Eliot Rahal, Daniel Kibblesmith, and Kendall Goode's The Doorman, doors that opens to rifts connected across the universe are guarded by a union of gatekeepers known as the Doormen, allowing safe passage between worlds for those in need. But just as Henry Clay Waters serves his final day as the Doorman of Earth, he finds himself the target of a series of space assassins, and an intergalatic cop looking to prevent the murder of every Doorman in the universe. There's fun! Adventure! Lasers punching giant holes into people's heads! Turns out, standing around looking after a doorway to the galaxy can be a pretty dangerous line of work.
Download Link:

Download links are not available at this moment. We will fix them ASAP.


We are replacing dead links with Filedd. Sorry for the inconvenience.