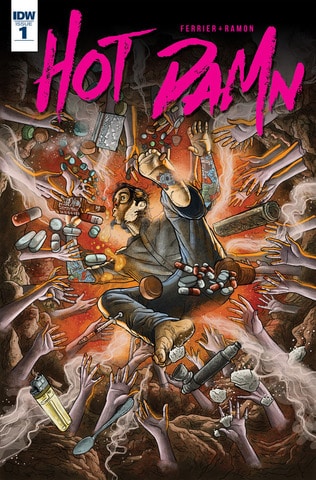 Hot Damn #1-5 (2016) Complete
English | CBR | 5 Issues | 205.65 MB
The masterminds of D4VE reunite with HOT DAMN, and they're taking you straight to Hell. Hard living catches up to Teddy, and eternal damnation awaits—but it's nothing like the good book tells you. Hell is a therapy session you can never leave...
Download Link:

Download links are not available at this moment. We will fix them ASAP.


We are replacing dead links with Filedd. Sorry for the inconvenience.